A WordPress Web Design Company Changing the world one website at a time
Your secret weapon website design company developed to be your wingwoman in the fight for equity.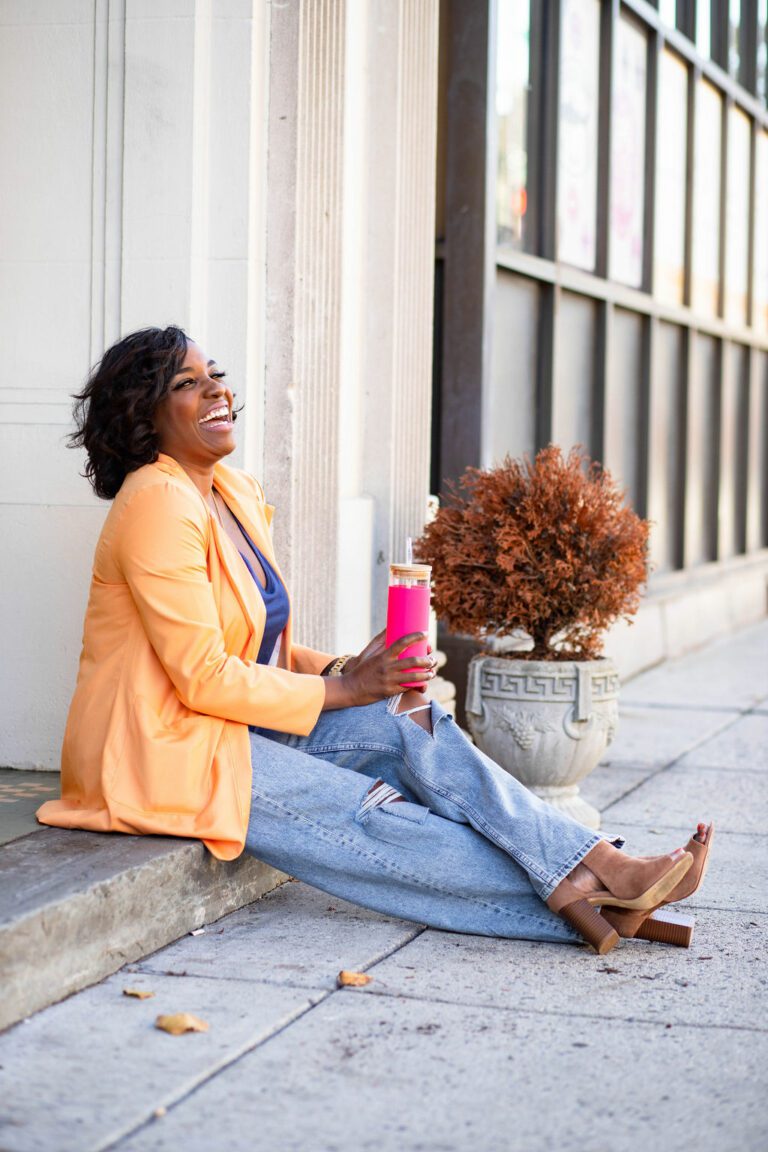 Founder of this here WordPress Web Design Company
And like you, I've experienced good 'ol patriotic patriarchy at it's absolute finest. I'm talking about the assumption that women can't excel past a certain level because she's bound to give it all up so she can be mom and nothing but mom.
I'm talking about how as a Black woman, I've been taught (And yes Chad, I know not directly) that I should walk, talk, and act buttoned up and proper without drawing attention to the fact that my lived experience doesn't look like theirs. Not to mention there is a fine line you have to walk as a successful black woman. 
I'm talking about how the moment I raise my voice to speak up for someone who needs support, I was told to "Settle down"  because women have the tendency to panic first instead of think things through. 
So here's the deal: I'm not showing up in the space you're in. At least, not in the same way. It takes a whole freaking village to make the shifts and changes happen, and we all have our gifts to bring. My gift is crafting high-visibility websites. 
Our big audacious mission
Is to be the premier wordpress web design company that creates sites that supports your brand and enhances how you show up for your clients, in a bold, modern, and sophisticated fashion.
Look, when you started your biz, it didn't look like this. It was all kinds of start and go, try it out, post and pray.
And when you got a good client, it led to two. Then your 1:1s became gold. And before you knew it, you were standing in front of the mirror asking yourself "How the hell am I going to break to the next level?"
And without even trying, you do. You show up. Your glass ceiling gets higher. And even though you're not 1,000% sure you can say it out loud, you deserve it to show up in the big time space. With corporate clients and fortune 500s ready for your help.
But in order to work with you, they have to get you in person. On your waking hours. In a controlled environment. Because there's no way in hell you're going to send them to the post-n-pray website you threw together. Or that Google doc you were selling from.
If your business has grown to this level, you need a website that's going to match that energy
BIG. BAD. BOLD. BEAUTIFUL.
Let's throw those big gamers to a website you're proud of. The work you're doing is too important not to.
Frequently asked questions
Most frequent questions and answers
Do you only work with DEI Professionals
No, we will work with professionals in other industries. Our goal is to evoke change across the world by providing user friendly websites for those who are trying to better the world.
Do I have to be branded prior to booking a design or redesign?
Yes, you must be branded before working with us. If you need branding. we can help you cordinate with one of our trusted partners. 
How do you depict diversity within your design?
We ensure that we pay close attention to body postures, body types and abilities when choosing stock images for your website. If you are focused on equity for a certain group, we ensure that people belonging to that group are represented accurately
Do I have to use one of the trusted partners?
No, you can use one of your favorite small businesses to help bring your vision to life. remember that you have to be branded and provide copy before we begin the design process.