We help brands craft unforgettable user experiences
A boutique agency that elevates the web presence of equity trailblazers through data & user feedback
We've Helped our clients generate these results.
Increase In Engagement
In 90 days
google ranking improvement
In 45 days
Increase In monthly revenue
In 30 days

We're in the business of wowing. And there are a few ways we can
You understand the importance of having a strong online presence, but prefer to DIY at this time due to resources. We have solutions for that.
Trade the hustle for strategy
You have grown your business from soloprenuer to small mulit-six figure business . Now it is time to elevate your website and add fractional support to cross that million dollar line.
Tired of attempting to read the label from the inside of the jar and your organization is in need of outside perspective to improve your website ROI and client journey.
Sure, your "ugly" website got you somewhere. It got you checking off a box on your todo list, but that's about as far as you went.
You probably never looked past the frontend of your website because it was "working" & You Liked iT
Now that your business has matured, you are paying close attention to what is yielding a ROI. And your website, is taking more than it gives....
but how do you decide on what improvements to make? Where do you start?
you start with the most important part of your website…..
Once upon a time, we had a "ugly" website too. We thought "Welp, if we are gonna work with the big dogs in this world, then we need to show up the way big dogs want expect use to show up." You know, prim, proper, buttoned up and ignoring what the people who really love working with us desired."
Shit. (Sorry, did you just clutch your pearls?)
But we realized that purpose comes from authenticity. That real people that do real work can't hide who they are to please observers. That's when we started showing up as we should- big and bold
Our clients make change that matters by shaking things up in real and authentic ways, and we are right beside them to shake shit up by being our fierce, self too.
Welcome to Fierceified Creative & Consulting where we show up online as we are in person.
Modern Sophisticated Bold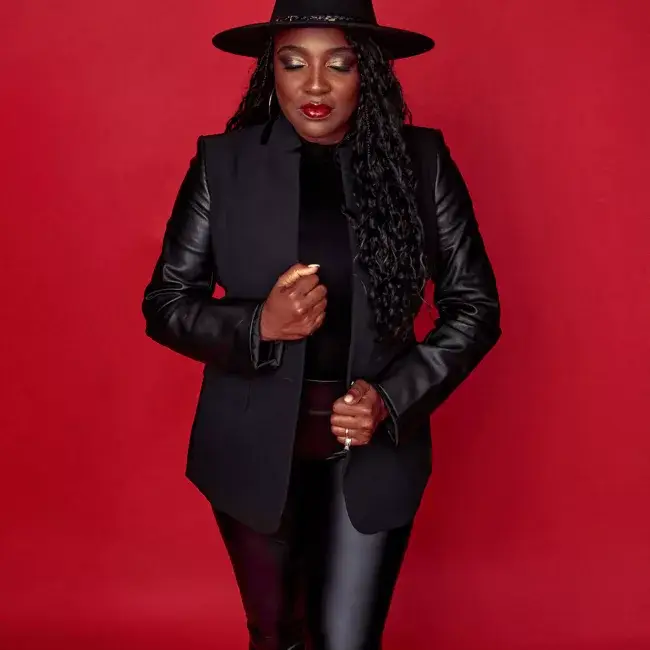 Look, you know that feeling of stepping into the room? You can feel the entire energy shift. All eyes are on you, taking it all in: Your outfit. Your stance. Your confidence and sass.
If you haven't known that feeling, then it's time to get to know it.
Because your website IS your first impression online, It is that first step into a room. It's where people go to make purchases and check out your vibe. And they can either be wowed, or they will exit.
Building A Table Together
We're in this business for you. For me. For us.
For the world to understand what it's like to have the support of YOUR WORK.
Because one day, marginalized people won't be marginalized anymore.
Your work. Our strategy. We can do this.
Ready to make it happen?